Filter by Category
QuickShot Group Coaching Workshops - Virtual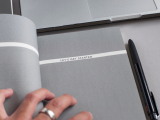 DISMANTLING RACISM IS AN INSIDE JOB
with Anita Russell

May 11, 2021 at 11:30 am

, runs for 1 week
Meets twice a week for 2 hours on Tuesday and Thursday (Active Learning/Discovery + Open Forum).
Dismantling racism from the inside out is based on the premise that social change can emerge from personal transformation. It's not just about laws and legislation or politics and economics. It's also about the thoughts, ideas, and beliefs that lie within the hearts and minds of inidivdual people who live in a racialized society. Join the conversation with Anita.
Day 1: Musings of a COVID-19 Baby. Anita makes racism very personal. Using the analogy of a coin she invites the audience to do two things: One, come to terms with the reality of two worlds that exist in the United States as a racialized society. Two, stand on the edge of the coin to listen, to understand, and consider the personal choice to move towards antiracism for the good of all in the nation.
Day 2: Cultivating Change from the Inside Out. Anita asks a series of questions designed to spark personal accountability and responsibility in the journey toward antiracism. Her questions are based on two fundamental beliefs that she holds. First, she believes the greatest challenge our nation faces today is the need to dismantle racism. Second, dismantling racism is both a systemic and an individual effort. While many are seeking a unified path forward we must recognize that real change must also emerge from the hearts and minds of individual people.
Based on the Book Cultivating Change from the Iniside Out: The Power of Being Human by Anita D Russell